The National Football League offseason has taken full effect throughout the league.
With the Denver Broncos crowned as Super Bowl champions, it is now time for a brand new season.
There are two seasons that take place in the NFL: the regular season and the offseason.
We are now heading straight into one of the most busy times for the NFL offseason. The combine workouts will begin on Friday and free agency opening up on March 9th; So there is plenty to speculate about.
Free agency is quite the hectic time around the NFL. Many familiar faces put on new helmets maybe for the first time in their pro careers. Others lock themselves into long term deals that allow them to finish their career on the team they are most known for.
The 2016 NFL free agency period has many big names that could be on the move.
Where could some of these veterans could end up, or what could their teams do to keep them on the roster?
1.) Von Miller – Outside Linebacker – Denver Broncos
There is not much to this one. Denver is not about to let the Super Bowl Most Valuable Player leave town now. If the two sides cannot come to a long-term agreement, the Broncos will tag the all pro linebacker.
Other fits – Everywhere else
2.) Josh Norman – Cornerback – Carolina Panthers
This is the same scenario that Miller is in. The Panthers cannot afford to let, arguably, the best cornerback in the game walk.
Other possibilities – Seattle Seahawks, Philadelphia Eagles, Jacksonville Jaguars
3.) Muhammad Wilkerson – Defensive Tackle – New York Jets
Wilkerson could be another potential franchise tagged star. Wilkerson is the best defensive player on the Jets roster, despite the rise of Sheldon Richardson and Leonard Williams. If the Jets decide to move on, look for a team like the Chicago Bears or the New York Giants to make a big push.
Other possibilities- Chicago Bears, New York Giants, Oakland Raiders
4.) Alshon Jeffery – Wide Receiver – Chicago Bears
A report from ESPN's Adam Schefter has stated that the Bears will tag Jeffery if a long-term deal is not reached by the opening of free agency on March 9th. Jeffery is the focal point of the offense in Chicago after the departure of running back, Matt Forte.
Other possibilities – None
5.) Oliver Vernon – Outside Linebacker – New York Giants
The Giants are in desperate need of a difference maker on the defensive line. With Jason Pierre-Paul's future up in the air, the Giants will need to get more playmakers on the defensive side of the ball.
Vernon had 7.5 sacks last season for the Dolphins. He was the only bright spot in what was a horribly underperforming season for the Miami defense.
Other possibilities – Miami Dolphins, Tampa Bay Buccaneers, Buffalo Bills
6.) Cordy Glenn – Offensive Tackle – Buffalo Bills
Glenn might be one of the most sought after commodities in free agency this year. A young tackle that has played at a pro bowl level protecting the blind side.
Buffalo will likely cut Mario Williams, or make him take a significant pay cut. This will allow them to break the bank to keep Glenn in Western New York. If not, there will be teams lining up for Glenn's services.
Other possibilities – Philadelphia Eagles, Denver Broncos, Miami Dolphins
7.) Malik Jackson – Defensive Tackle – Denver Broncos
Jackson has reportedly been offered a long-term deal worth up to $10 million per year. After a breakout season where Jackson recorded 5.5 sacks and 60 quarterback pressures, the 27-year old defensive lineman is ready to break the bank.
Jackson is right in his prime, so the Broncos want to keep him in the core group of pass rushers. Jackson was Pro Football Focus' ninth ranked 3-4 defensive ends in 2015.
Other possibilities – Oakland Raiders, Tampa Bay Buccaneers, Atlanta Falcons
8.) Robert Griffin III – Quarterback – Los Angeles Rams
This one is funny. The Rams rip-off Washington with the RG3 trade of 2012, and now they could end up signing the quarterback.
This match seems perfect for Los Angeles, who needs a quarterback that can get this talented, yet underperforming team over the hump. Griffin needs a team to give him a chance to develop and get back to his old form that helped lead Washington to an NFC East title. Remember, Jeff Fischer had a lot of success with mobile quarterbacks in Tennessee. Both Steve McNair and Vince Young had stellar career years under Fischer.
Other possibilities – Philadelphia Eagles, Houston Texans, San Francisco 49ers
9.) Matt Forte – Running Back – New England Patriots
This one seems fitting for both Forte and the Patriots. Forte will sign with New England and catch 150 passes from Tom Brady.
Remember how lethal Dion Lewis was early on in the 2015 season? The once unknown back was on pace to pass the 800 receiving yards mark in 80 receptions.
Forte could thrive in this system that is predicated on Brady getting the ball out as quickly as you get the chance to blink. Forte caught 100 passes in 2014, perhaps he can surpass that career-high with a new team.
Other possibilities – Oakland Raiders, Dallas Cowboys, Green Bay Packers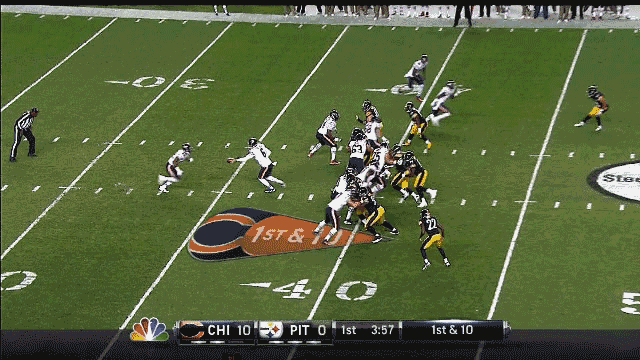 10.) Sam Bradford – Quarterback – Houston Texans
Many in Philadelphia were never a fan of Bradford's (Or as some called him, "Sleeves McGee").
He was 30th in the league for yards-per-attempt. He was very close to the Blaine Gabbert zone (check downs aplenty). With a strong finish to the 2015 season, Bradford will try to test the market and cash in on another big contract. With career-highs in yards and completion percentage, Bradford will have some interesting options in free agency.
Houston's one big need on their roster is at quarterback. Bradford could create some stability and help Houston make a deeper run in the playoffs. However, they did make it with Brian Hoyer… just saying.
Other possibilities – Philadelphia Eagles, Los Angeles Rams, San Francisco 49ers
11.) Eric Weddle – Safety – Pittsburgh Steelers
Pittsburgh normally is not a big spender in free agency market. The Rooney Family likes to take care of their own much like Green Bay does.
However, if the Steelers can add a veteran safety to the defense, they could be the favorite to win the AFC next season. Safety was a huge need for the Steelers last season. Mike Mitchell has not panned out since signing with Pittsburgh two seasons ago. Weddle had 78 tackles last season, and is not showing any signs of dropping off since turning 31.
Other possibilities– Dallas Cowboys, Philadelphia Eagles, Carolina Panthers 12.) Doug Martin – Running Back – Tennessee Titans
Do not expect Tampa Bay to overpay for Martin. After a bounce-back year where he surpassed 1,000 yards rushing for the first time since his rookie season, the former Boise State Bronco hopes to get that largely sought-after second contract. 1,402 yards and six touchdowns are some pretty impressive numbers, and he also averaged 4.9 yards per carry.
With Charles Sims' role likely to increase in Dirk Koetter's system, a team like the Titans will out-bid the Buccaneers for Martin's services. Tennessee has not had a productive running back since Chris Johnson left three years ago. A combination of Martin and Marcus Mariota would be dangerous in the Titans backfield.
Other possibilities – Tampa Bay Buccaneers, Oakland Raiders, Washington Redskins
13.) Kirk Cousins – Quarterback – Denver Broncos
Ready for this? Brock Osweiler gets impatient waiting for Peyton Manning to make his decision and signs else where. This then forces Denver to look for outside help at quarterback.
Cousins and Washington are reportedly no where near a contract extension, which could allow Cousins to field other offers.
With Demaryius Thomas and Emmanuel Sanders at his disposal, Cousins would thrive in Gary Kubiak's offense. Cousins had 4,166 passing yards and 29 touchdowns in 2015, where he led the Redskins to their second NFC title in four years.
This idea is not crazy all that crazy. Local media in Washington is also thinking about these possibilities if talks continue to go south.
Other possibilities – Washington Redskins, Houston Texans, Cleveland Browns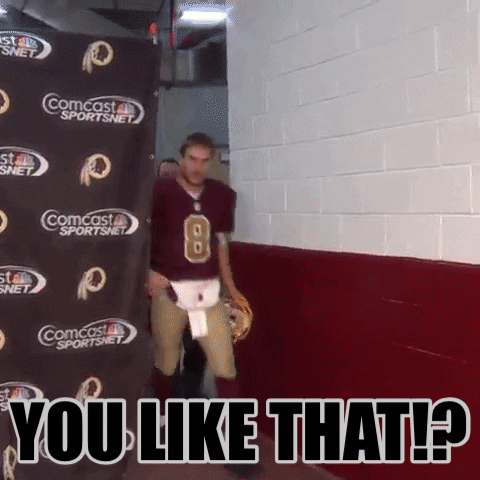 14.) Brock Osweiler – Quarterback – Washington Redskins
Ready for this now: With Cousins going to Denver, Jay Gruden and the Redskins will replace "You like that" with Brock "The Rock" Osweiler.
In seven starts for Denver, Osweiler had 1,967 passing yards and 10 touchdowns. He showed the leadership and confidence that Denver needed when Peyton Manning went down with a foot injury. The way the Broncos have handled the Peyton Manning situation, Osweiler could be moving on.
Other possibilities – Denver Broncos, Los Angeles Rams, Philadelphia Eagles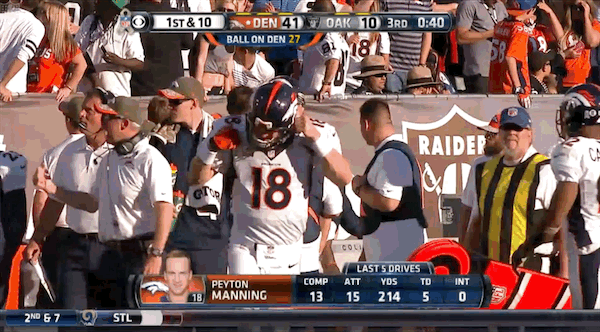 15.) Kelechi Osmele – Offensive Guard – Philadelphia Eagles
Philadelphia is in dire need of a guard. After ignoring the position in the NFL Draft and free agency for the past three years, the Eagles have no choice but to get younger up front.
With Jason Peters on his last legs, the only starters you have on the interior are career backups in Allen Barbre and Matt Tobin. Philadelphia needs to find a replacement for Evan Mathis, who was cut by the hands of the "evil genius" Chip Kelly. Osmele is a big, physical run blocker that could immediately upgrade the Eagles at guard.
Other possibilities – Baltimore Ravens, Indianapolis Colts, Denver Broncos
16.) Jason Pierre-Paul – Defensive End – New York Giants
How could the Giants allow their only decent pass rusher to walk out the door?
New York was 30th in sacks last year with only 23 sacks. J.J. Watt almost had that many alone with the Texans. The Giants must do everything in their power to keep Pierre-Paul in house. He was disruptive on the edge last year, even after coming back from an amputated index finger.
Other possibilities – Atlanta Falcons, Oakland Raiders, Jacksonville Jaguars
17.) Russell Okung – Offensive Tackle – Seattle Seahawks
Okung will be representing himself in free agency without an agent. But expect Okung to return to the place he loves and is used to playing in.
The Seahawks might possibly have one of the worst offensive lines, even with Okung on the unit. Without Okung, Russell Wilson will most certainly be running for his life. He could be seeing big money coming his way.
Other possibilities – Miami Dolphins, Philadelphia Eagles, San Diego Chargers
18.) Danny Trevathan – Inside Linebacker – Chicago Bears
The starting inside linebacker for the reigning champions may be reuniting with former head coach John Fox in Chicago. Both sides have expressed interest in reuniting.
The Bears desperately need an inside linebacker to replace Lance Briggs, who retired in September. Trevathan was the unsung hero in Denver's historically dominant defense, as he had 109 tackles, two interceptions and a touchdown in the regular season.
Guys like this do not always appear on the market. Trevathan is only 25-years old, and could be the face of the Bears defense, which is enticing enough.
Other possibilities – Denver Broncos, New York Giants, San Francisco 49ers
19.) Bruce Irvin – Outside Linebacker – Atlanta Falcons
Irvin actually said last year that Atlanta was a real possibility for him once he hit free agency. Seattle does not have the cap space to match what the Falcons could potentially pay Irvin.
Irvin had 5.5 sacks last year and could be the perfect compliment to Vic Beasley in the front seven. Atlanta was dead last in sacks last year so they need all the help they can get.
Other possibilities – Seattle Seahawks, New York Giants, Cleveland Browns 20.) Janoris Jenkins – Cornerback – Jacksonville Jaguars
Jacksonville needs to make some big upgrades in the secondary. The Rams will not be able to retain both Jenkins and Trumaine Johnson, so Jenkins will likely goes elsewhere.
The Jaguars have Aaron Colvin at cornerback, who showed some potential last year but, besides a few veteran role players like Davon House, the Jaguars do not really have a lock-down corner that can match up against the leagues best and most explosive wide receivers. Jenkins has the speed and aggression that can be vital to a defense, especially one like Jacksonville that lacks any real pass rush.
Janoris Jenkins is a strong tackler on the outside, but his real strength is having a nose for turnovers. Jenkins had three interceptions last year and 10 so far in his young career. To go with those interceptions, Jenkins also has five defensive touchdowns.
Simply put, the guy is a playmaker.
Other possibilities – Los Angeles Rams, Seattle Seahawks, Detroit Lions
The 2016 NFL free agency period has a lot of great names and story lines attached to it. It will be interesting to see who ends up where for next season.
Keep it locked to BLTD Sports for all the latest from the National Football League.